Welcome to Tantillo's!
ORCHARD | MARKET | BAKERY | ICE CREAM SHOP
We are a fourth generation family-owned fruit and vegetable farm in the scenic Hudson Valley.
We offer a wide selection of farm fresh and local produce, as well as homemade jams, pies, cider doughnuts, and more!
Located in Gardiner, NY, 90 minutes north of New York City, nestled below the Shawangunk Mountains, Tantillo's Farm offers an ideal, fun, and educational day trip for families, friends, and people of all ages!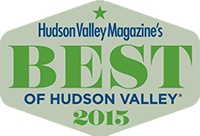 VOTED BEST APPLE CIDER DOUGHNUTS IN THE HUDSON VALLEY!

Why Shop Locally?
Most people embrace the idea of distinctive businesses with local character, but often forget that the survival of these businesses depends on your patronage. Eating locally produced foods is better for you, better for kids and better for the planet. You can improve your diet, conserve energy, contribute to a cleaner environment, and support your local economy by purchasing more food grown closer to home. #shoplocal